Elexo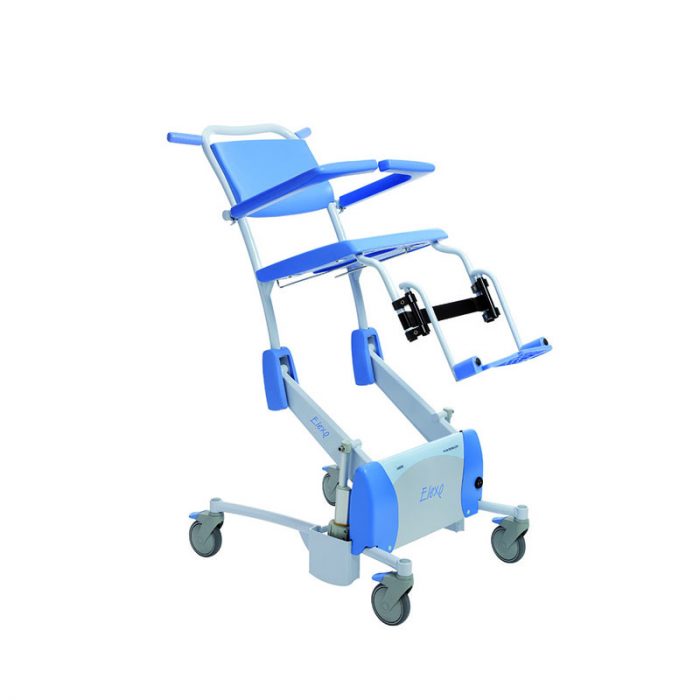 More images
Elexo
Le modèle Elexo est une chaise-douche à hauteur variable avec inclinaison automatique. Elle possède un fonctionnement doux et silencieux, contrôlé par une télécommande.
Degrees of autonomy
Benefits
Review
Degrees of autonomy
Ambulatory, but may use a cane for support
Can support herself to some degree
Usually sits in wheelchair, but is able to partially bear weight on its legs
Sits in wheelchair. Almost no capacity to support herself and cannot stand unsupported.
Almost completely bed ridden. Passive resident, totally dependent and physically demanding for caregiver.
Equipment & degrees of autonomy (PDF)
Benefits
Benefits for nurses
Robust and easy to use chair
Electric remote adjustment
Easy to clean and disinfect surfaces
Bowl included and easy to fit under the seat
Ergonomically movement
Benefits for managers
Designed for institutional environment
Low cost and high performance
Spare parts and low maintenance cost
Benefits for residents
Seat and back are comfortable and gentle to the skin
Safety strap at the basin level
Armrests and footrest comfortable and swivel
Easy transfer by the end of the chair
Benefits for technical servicess
robust structure
Reliable electrical mechanism and proven over the years
Spare parts readily available
Free technical support by phone at ConfortMédic
Review